---
Altium Continues Its Rapid Expansion
---
Get More Commentary, Discussion & Market Information On -
---
Altium (ASX: ALU) is one of Australia's most successful software businesses. Over the last five years, the company has grown rapidly, and its stock price has soared more than 10-fold. ALU's FY17 result shows a business going from strength to strength. But is it a tad expensive at these prices?
Here are some key take-outs from ALU's FY17 result:
Strong results across all segments.
I wouldn't extrapolate out the 2H result since there's an element of seasonality – however the investment in the firm's salesforce is clearly paying off.
Further, Altium designer version 17 was launched.
AD licence sales volumes up 7 per cent year-on-year & subscriber base count up 11 per cent o 34.5 thousand.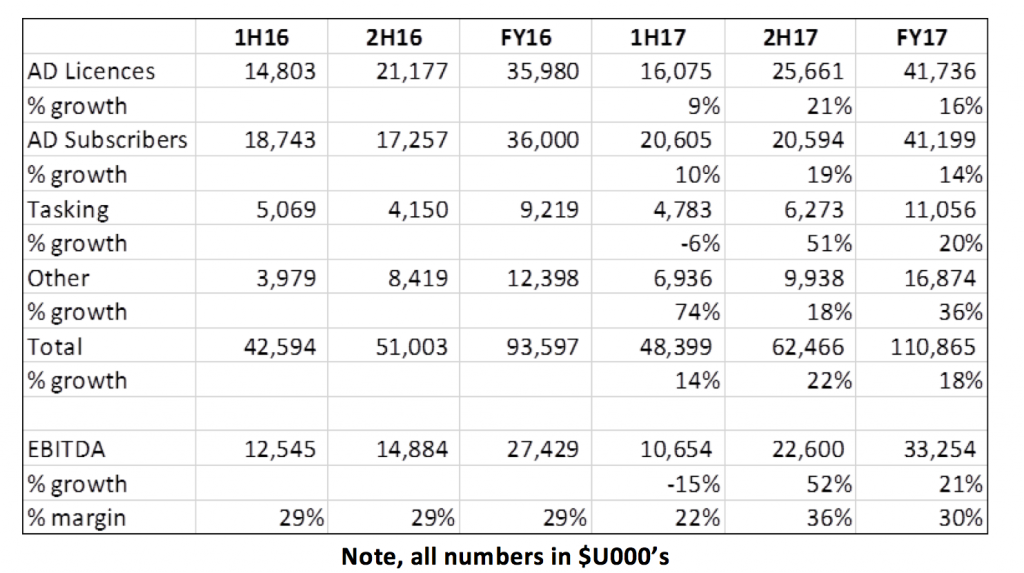 As per the below, subscriber churn down overall by 70 bp. This was driven by better enforcement action out of China.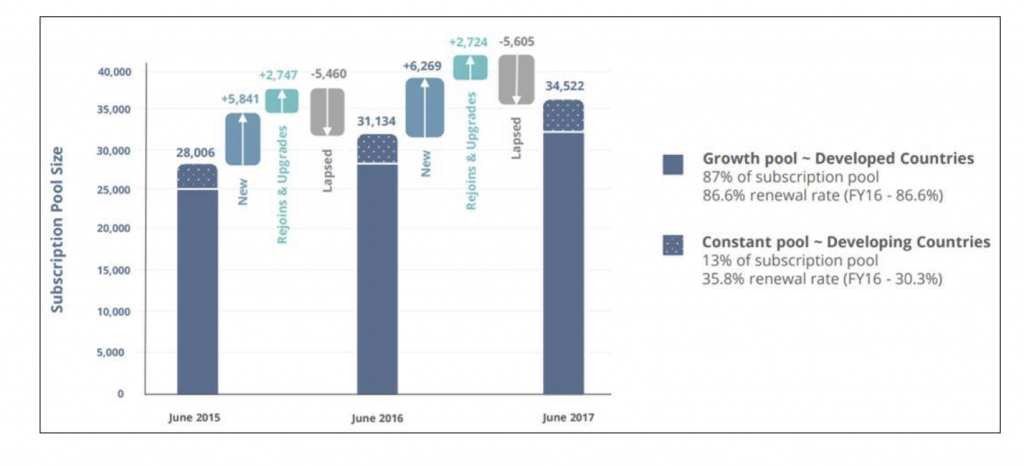 Note, all numbers in $U000's
Looking longer term, management updated guidance for 2020. It's maintaining its $US200 million revenue target but adding a 35 per cent EBITDA margin target. Organic growth forecasts have been increased.
Atina (high end software for extremely sophisticated PCB designs) anticipated to be launched by end 2017.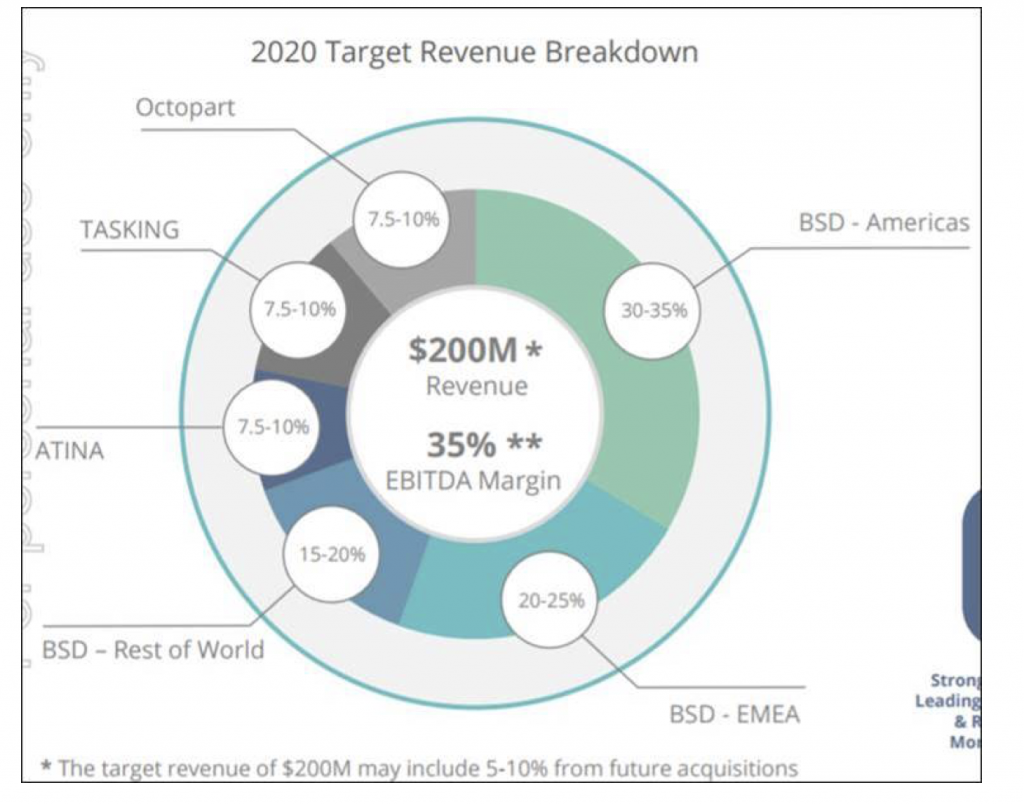 We note a couple of key concerns that are worth acknowledging.
Many of Altium's customers are start-ups. It's known that many start-ups fail and therefore some of the firm's recurring maintenance revenue may face downward pressure.
There's an extent to the growth Altium can earn out of mainstream PCB electronic design services in the long term. Growth beyond this point will require Altium to expand/acquire its way into other parts of the PCB design chain and offer an all-encompassing PCB design solution (in the way Microsoft Office offers not just word processing in the form of Microsoft Word but also Outlook, Excel, Powerpoint, etc). This may be difficult.
Altium appears to be a quality company. However, given the price relative to our assessment of fair value, it's difficult to justify holding a position in the firm. For clarity we had been selling around the $8.00 mark and no longer own Altium.
---
---
---
---