---
How Much Risk Are You Willing To Bear?
---
| | | | |
| --- | --- | --- | --- |
| | | | |
After the fun we had with our recent investment puzzles I thought I would do another one. This one comes from MIT Sloan Professor, Andrew Lo, who has developed some outstanding contributions to the field of finance.
So the question is: if you could invest your life savings in one of four possible financial assets (A, B, C or D) based on the chart below, which would it be?
The chart below shows the cumulative returns of one dollar invested in each financial asset over an unspecified period of time. (The dates have been removed from the horizontal axis to make the exercise more interesting – but the period is approximately 18 years in length).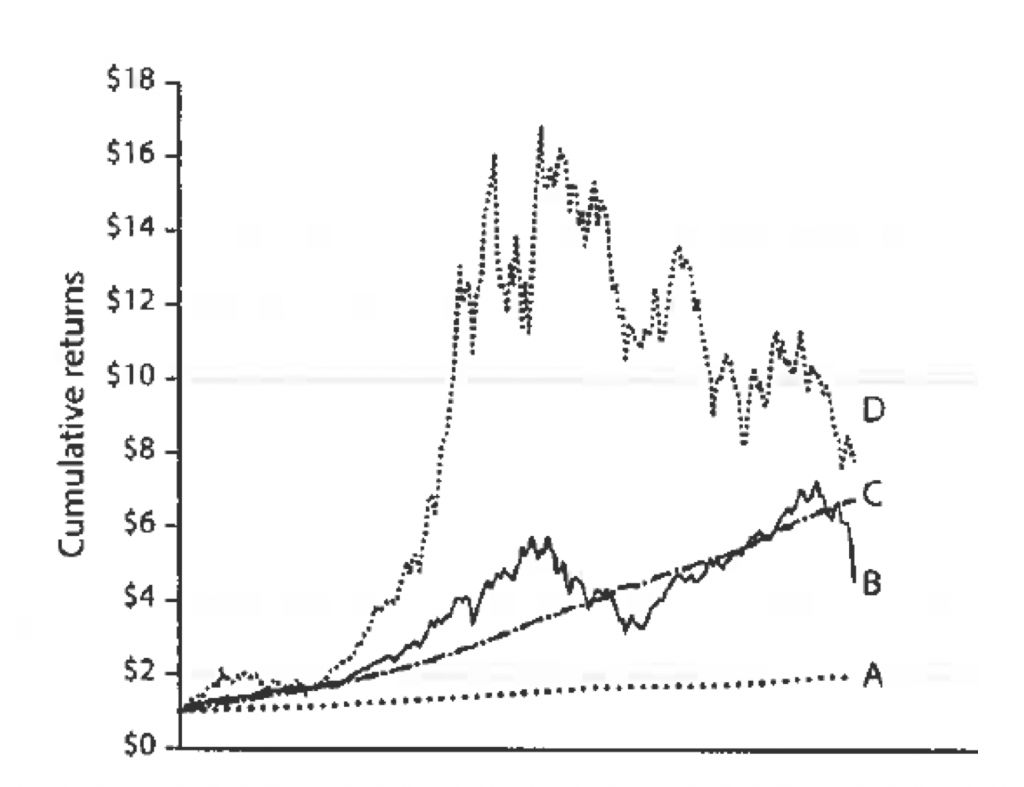 Of course, this is an exercise in evaluating the trade-off between the cumulative return and the risk profile of that return. As you can see, the four financial assets on the chart above have very different risk/reward profiles.
So which one would you choose?
We'll publish the answer in a few days.
---
---
---
---