---
Right Place, WRONG Time
---
| | | | |
| --- | --- | --- | --- |
| | | | |
A few weeks ago I wrote that Montgomery Global looks to maximize the chance of investment success by investing in the right place AND at the right time. I also promised a fun follow up example to this somewhat counterintuitive claim below:
"…investing in a wonderful theme regardless of price is likely to yield poor investment returns. Notwithstanding exciting growth opportunities for the business, over-paying for a stock can lead to a fall in the share price when high expectations are not met"
How could it be that an investor finds a wonderful tailwind to invest in front of, but can end up losing money? Well let's take a look at Stratasys as a case in point.
For those who are not familiar with the company, Stratsys is the leading 3D printing company in the world. And as many of our readers will already know 3D printing, with its wide-ranging industrial applications, has been a "hot" technology for many years. Taking a journey back in time this was certainly already the case by 2013, when Stratasys made almost $500 million in revenues and was growing at around 50 per cent annually. The investment community expected the 3D printing market to propel Stratasys to lofty new heights, including a tripling of sales to $1.5 billion within 3 years. For an investor at the time Stratasys was a business in the right place.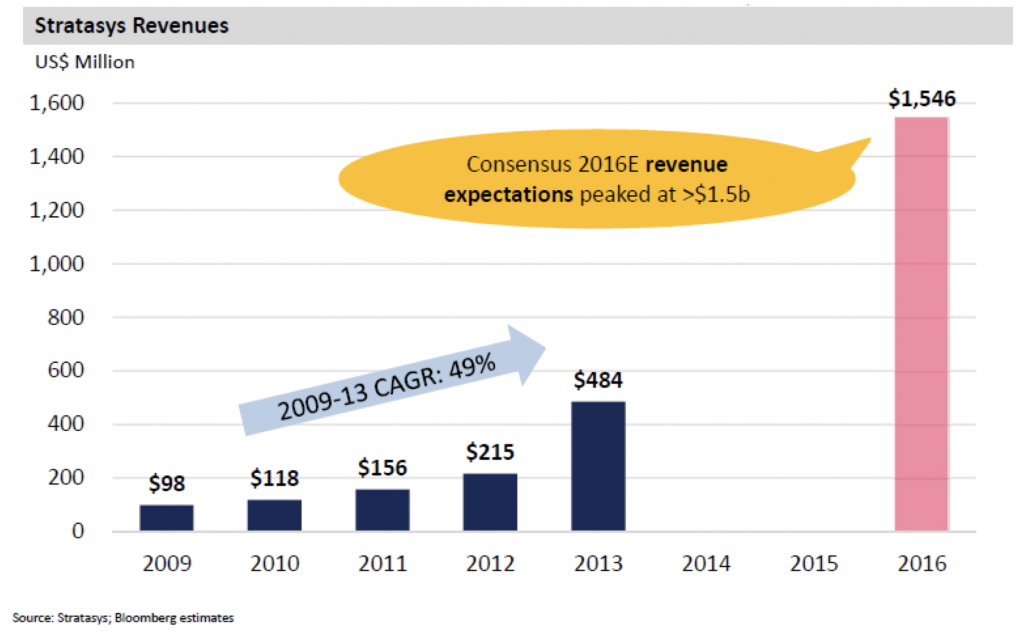 Indeed, by 2016 revenues at Stratasys had increased by about $200 million, a strong result by most accounts, but far short of market expectations. So what happened next?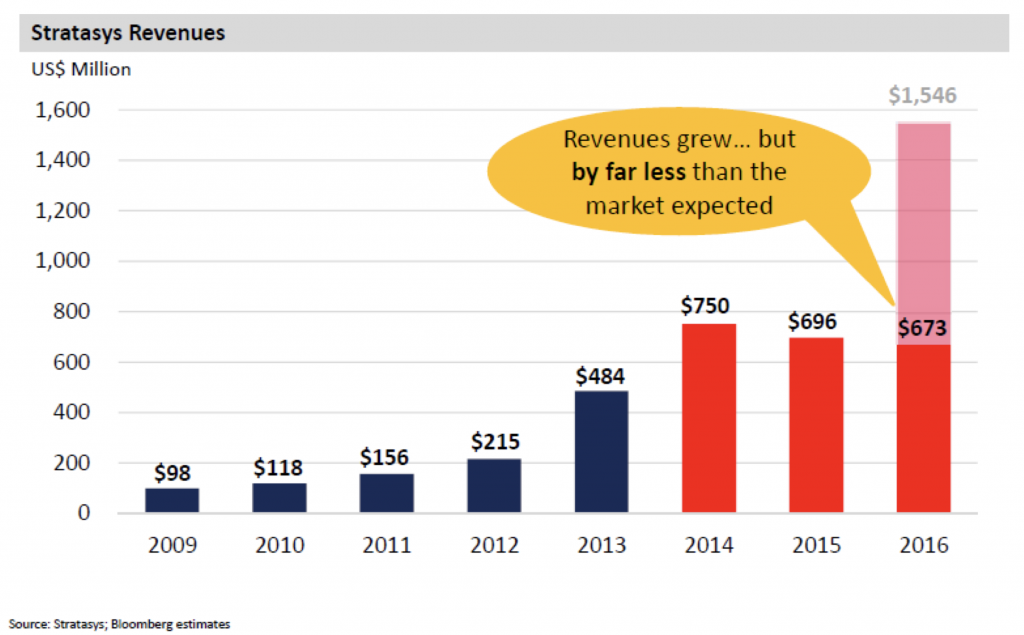 From a peak share price of nearly $140 at the end of 2013, Stratasys' stock sank to about $20 per share by the end of 2015 and has never recovered. Investors in Stratasys shares over this time period would have experienced a loss of around 85 per cent of their capital. While Stratasys' business was in the right place, it was absolutely the wrong time for investors in the company's shares.
This simple example reminds us why it is important not just to follow a theme or a trend. While we love to have favourable conditions in place across a range of business drivers, we must be convinced that expectations in the market are low enough to create a mispricing in the stock before we will invest on behalf of our clients: right place and right time. Doing otherwise would only reduce our chances of investment success.
If you would like to read my previous article, right place, right time. Please click here.
---
---
---
---